Monday, June 6, 2011 - 12:00

to

Friday, June 10, 2011 - 20:00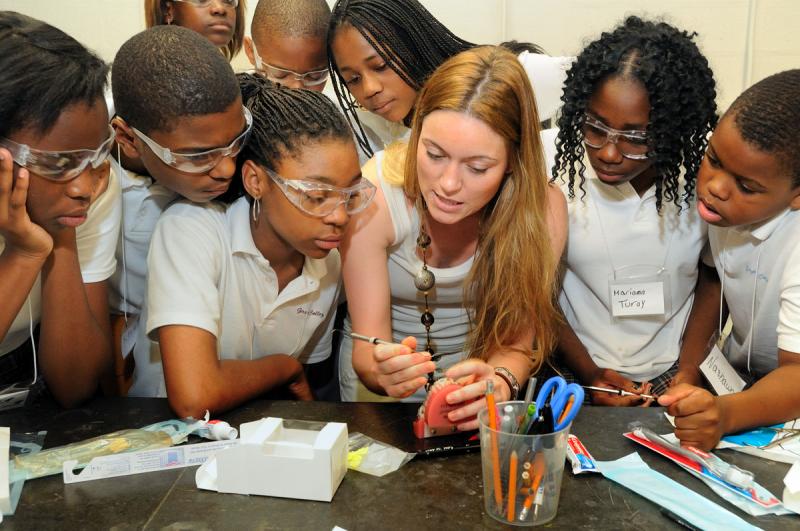 Girard Science Camp 2011: The first edition of the Penn-Girard Science Camp will work with 7th graders between the 6th and 10th of June 2011. The camp will be conducted by two Graduate Students, two Girard Science Teachers, one UPenn Faculty, and Education Directors. The objective of the camp is to expand the frontiers of STEM comfort-levels amongst 7th graders and enable them to become engaged in the pursuit of science. More specifically, objectives of the camp are of educational, affectional, and factual nature.
We have worked with a local high school teacher, Schuyler Patton, to prepare a year-long materials science senior elective course at Central High School. This course is now given in two sections to a total of 66 students each year.