MRSEC Takes the Lead in Coaching the Coaches in Materials Science Event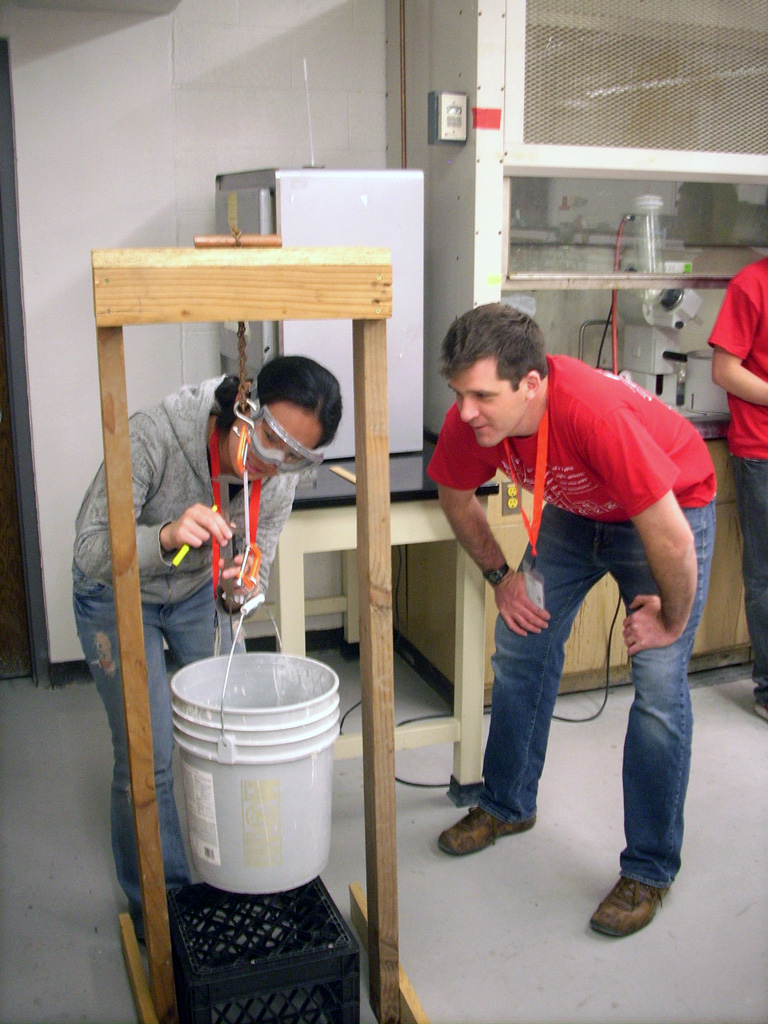 Utah MRSEC provided staff and faculty support for a Science Olympiad coaches' clinic in November 2012, to help science teachers prepare to coach teams.
37 middle and high school science teachers, 22 of them female, from across the state dedicated their Saturday to attend the clinic to improve Science Olympiad team coaching skills.
Utah MRSEC investigator Mike Scarpulla, who led the Materials Science competition as part of the 2012 State tournament in April, instructed middle and high school science teachers about the Science Olympiad's Materials Science event.