Designing the flow properties of concentrated particle suspensions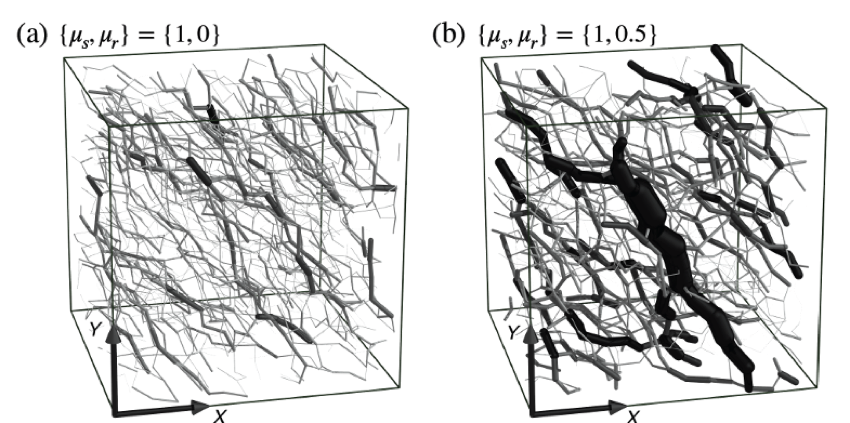 In a concentrated suspension of small solid particles in a liquid under shear, a large number of dynamically evolving particle-particle and particle-liquid interfaces controls the overall flow properties.

At the University of Chicago MRSEC, postdoc A. Singh, co-mentored by de Pablo (theory) and Jaeger (exp't), elucidated how constraints due to particle-particle contact friction, in particular rolling resistance, affect the flow properties.

The findings provide new insight into designing suspensions that can adapt to variable stress loading.