Experimenta con PREM
"Experimenta con PREM" is a summer high school program organized by PREM-UPR (Univ. of Puerto Rico [PR]) faculty. Led by Wallace and Licurse, Penn participates annually by creating workshops and staffing those workshops with LRSM post-docs and grad students. This year at Penn, our volunteer facilitators (grad students Genesis Quiles-Galarza and Adriana Santiago-Ruiz) designed a series of materials science focused experiments and demos for 29 high school students. Then they traveled to PR to help run the workshops, which were held at the UPR-Humacao & UPR-Cayey campuses.
Notably, both students are originally from PR. Adriana participated in this program as a high school student, then became part of the PREM program as an undergraduate student at UPR-Humacao wherein she participated in the LRSM REU program (2017), then completed a post-bac at Penn, and is now in her first year of graduate school at Penn!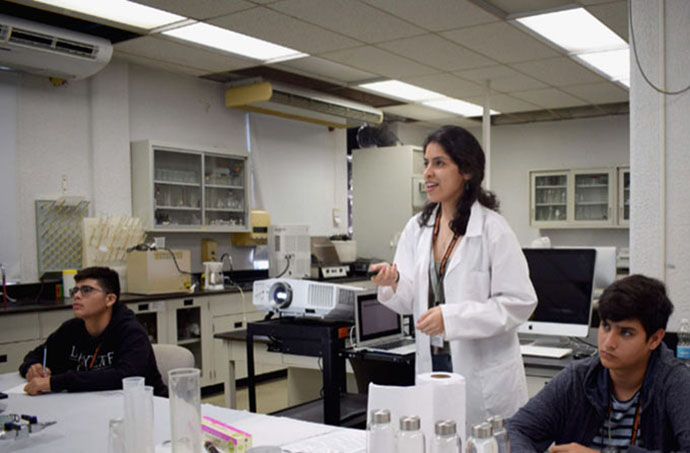 Adriana Santiago-Ruiz (Middle): Explaining details of the materials science experiment to the high school participants at "Experimenta con PREM"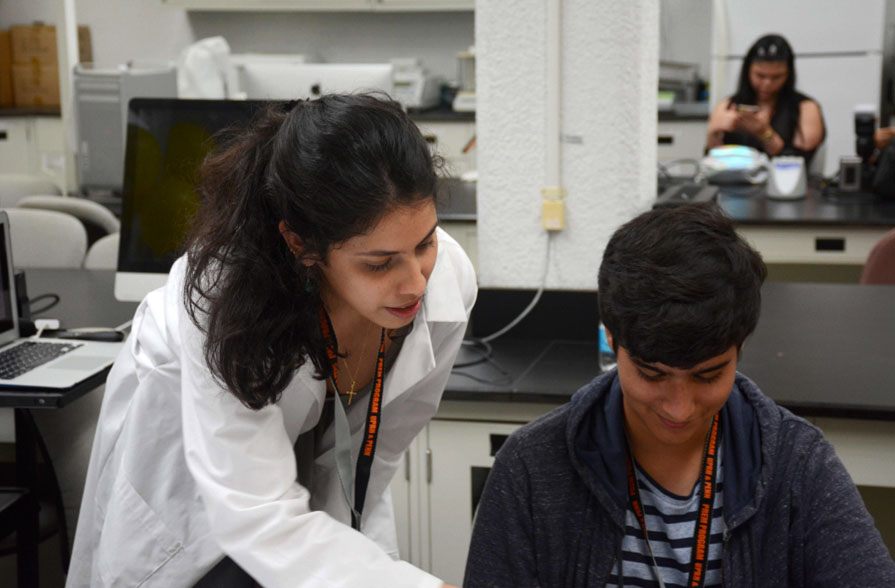 Adriana Santiago-Ruiz (Left) working one-on-one with an "Experimenta con PREM" high school participant.