Path to the PhD Panel Discussion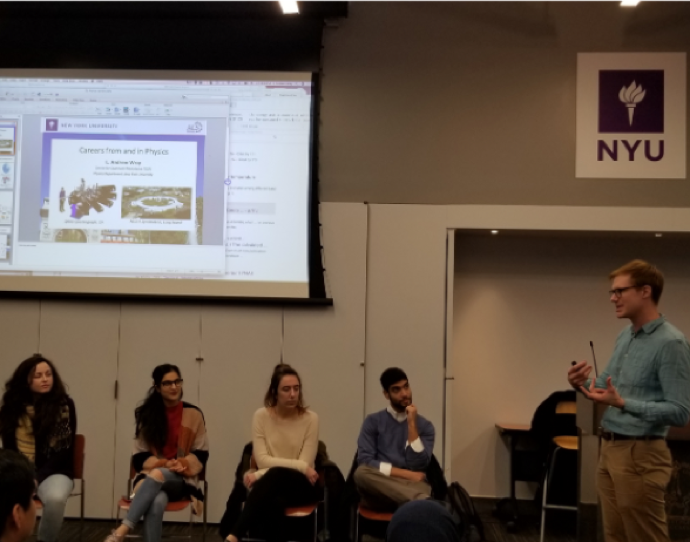 NYU-MRSEC pursues its partnership with NYU-CSTEP (Collegiate Science and Technology Entry Program). The Center was invited to give a guest lecture as part of the NYU-CSTEP Research Initiative (CRI). CRI is a program providing the opportunity for NYU-CSTEP students every year to conduct research in NYU labs and includes professional development and academic enrichment workshops.
Dr. L. Andrew Wray (SEED) gave a lecture on his career path, his research and advice for graduate school application.
The talk was followed by a panel discussion moderated by Wray and involving three MRSEC graduate students and one undergraduate student (MRSEC Education Fellow). The students were asked to share about their research experience, how they got involved in research, the reasons why they decided/plan to pursue a graduate degree, challenges of research/graduate school, etc.