Virtual Musical Magnetism Engages Middle School Students in Materials Science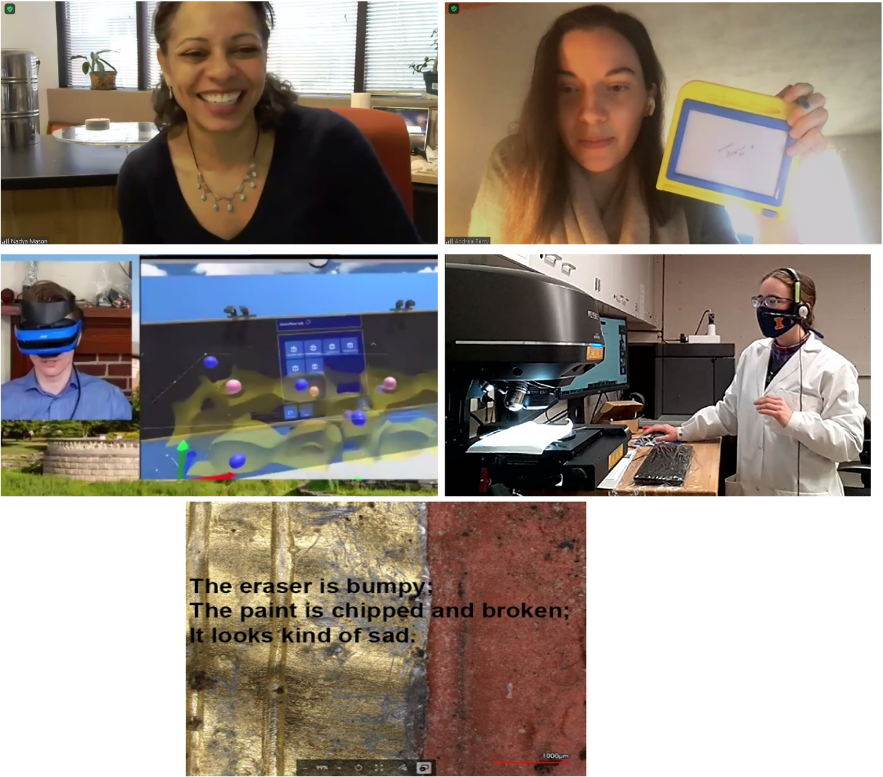 The Illinois MRSEC implemented its middle school outreach program "Musical Magnetism" for the third year starting in Feb. 2021, in a six-week, virtual format. The program engages middle school students in materials science demos as they practice creative expression with a science theme. The program reached 50 7th and 8th graders at Franklin STEAM Academy, a school with majority URM students.

Kits distributed to students provided content for hands-on materials science activities. MRSEC Faculty, postdocs, and students led lessons and assisted throughout the program. One of the highlight activities, letting students deconstruct a toy to learn for themselves how it works, was still included. A virtual visit to Materials Research Lab and instrument demo inspired students to write haikus. The virtual format allowed participation of scientist/artist visitors from Chicago and Boston, including a professional tap dancer/materials scientist and a chemist/glass artist. The students produced creative pieces with science themes, including drawings, comics, spoken word story, and poetry.
Watch atoms
Right up close to my face
Seeing how they change
 As I watch the sand
Get hotter and hotter
And start to melt away
-Poem by 7th grader in program